In compliance with instructions related to the current health context, our teams are mobilized every day to ensure the continuity of activities essential to safety, checks and inspections.
Recently, our surveying and instrumentation experts carried out the loading tests of the double lift cranes tracks of ITER assembly hall on behalf of Engage, which is the architect – engineer consortium for the European domestic agency, Fusion for Energy on ITER.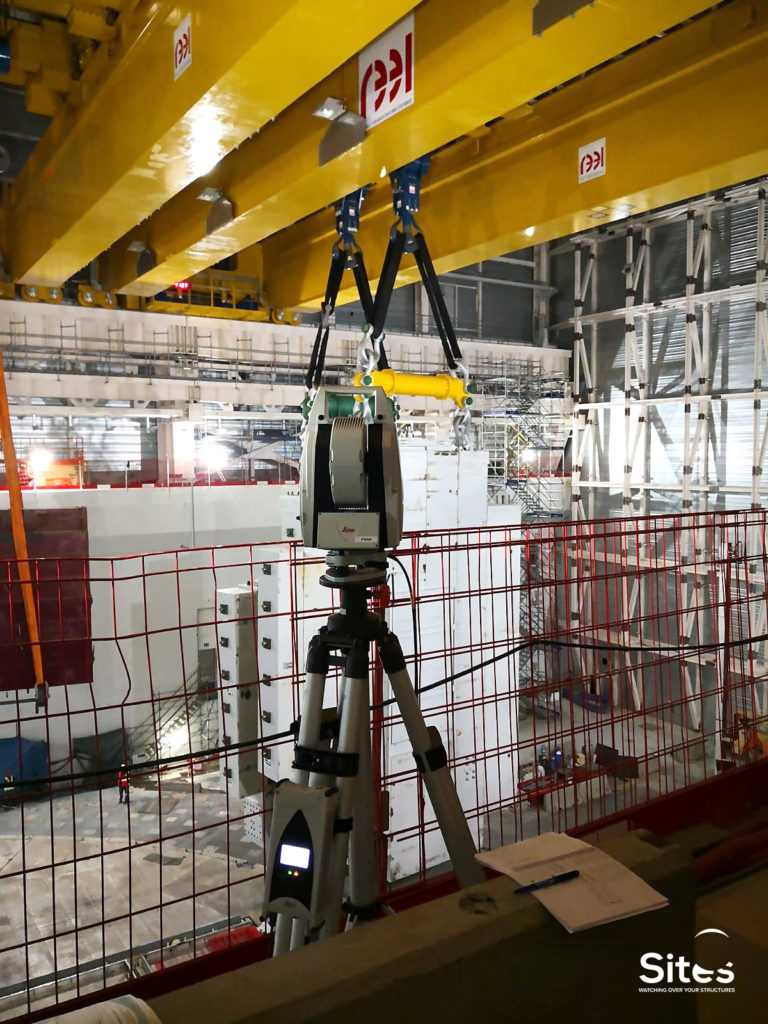 This crucial phase for the coming Tokamak assembly step consisted in validating the behavior of the structure in accordance with calculations. Nearly 1,000 tonnes of steel and concrete loads have been fixed to the winches of this exceptional lifting system.
A key moment during last weekend's test: the loads pass across the threshold between the Assembly Hall and the Crane Hall. Only weeks ago there was a wall separating the two. #ITER #tokamak #fusionenergy #WeAreITER https://t.co/Knl7nC8lbB pic.twitter.com/VVQ5iLobzh

— ITER (@iterorg) April 2, 2020
While the 4 mega beams were moving over a 170m length, SITES teams were analyzing the structural deflections with metrological monitoring and strain gauges instrumentation system.
After a long day of measurements, this crane manufactured by REEL-NKM NOELL consortium passed all the tests successfully.